In 2018, the Department of Communities and Justice (DCJ) delivered the first comprehensive human services cross-agency dataset in NSW, a major milestone in NSW data integration work. The Human Services Dataset was designed to help government agencies understand and predict future demand for services, make evidence-based investment decisions, and develop coordinated cross-agency interventions that improve outcomes for vulnerable children and families.
The dataset, which was brought about by generous co-operation and collaboration between numerous Government agencies, is unprecedented in scale, bringing together 27 years of data, over 7 million records, from over 60 frontline datasets in 11 government agencies.
To date, information from the dataset has enabled detailed planning into what investment and resources are needed, and where effort should be prioritised, to support vulnerable cohorts. Under the Their Futures Matter initiative, information from the dataset revealed many powerful insights never before quantified in NSW, including:
Welfare is the largest component of future support cost (56%), followed by health services (25%) and justice costs (8%)
Services used up to age 40 by the study population (representing NSW children and young people under 25 as at 30 June 2017) are forecast to cost the NSW and Commonwealth governments $428 billion
Risk factors (for example, 'parent has interacted with the justice system' or 'mother smoked during pregnancy') can be used to project social outcomes and future support costs – groups with a higher number of risk factors project to higher future service costs and poorer social outcome
These findings, among many others, have provided an evidence base to compare and contrast the experiences of different cohorts, to better understand what works, for whom, in what circumstances, and ultimately to support the development of better government services to help vulnerable children and families.
In 2020 the NSW Data Analytics Centre (DAC) commenced hosting and management of the NSW Human Services Dataset. The transfer of the dataset to the DAC is a critical first step in maximising safe use of the asset by a broader range of approved government and non-government users and fulfils a primary aim of the NSW Government to consolidate state-significant data assets under a whole-of-government model.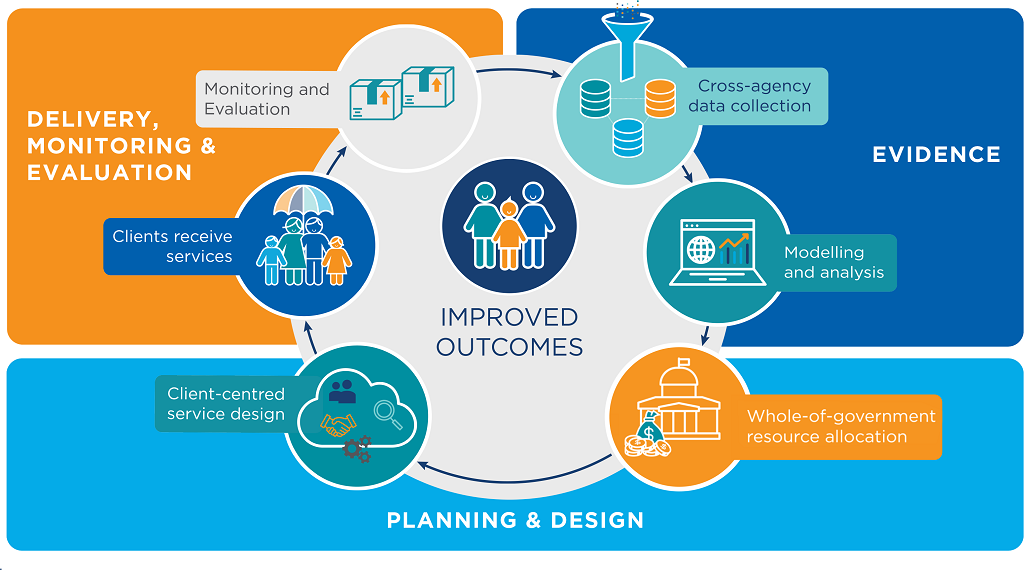 Last updated 07 Jun 2021