The NSW Government is embarking on a significant data reform program to advance the way we use and share data to drive better outcomes. The NSW Data Reform involves three overlapping phases.
Phase 1 is focused on embedding the data practices that delivered valuable data and insights during COVID-19. This phase is well under way and described further here.
This Data Strategy forms Phase 2 of the NSW Data Reform and the statutory review of the Data Sharing (Government Sector) Act 2015 forms Phase 3 (Figure 1).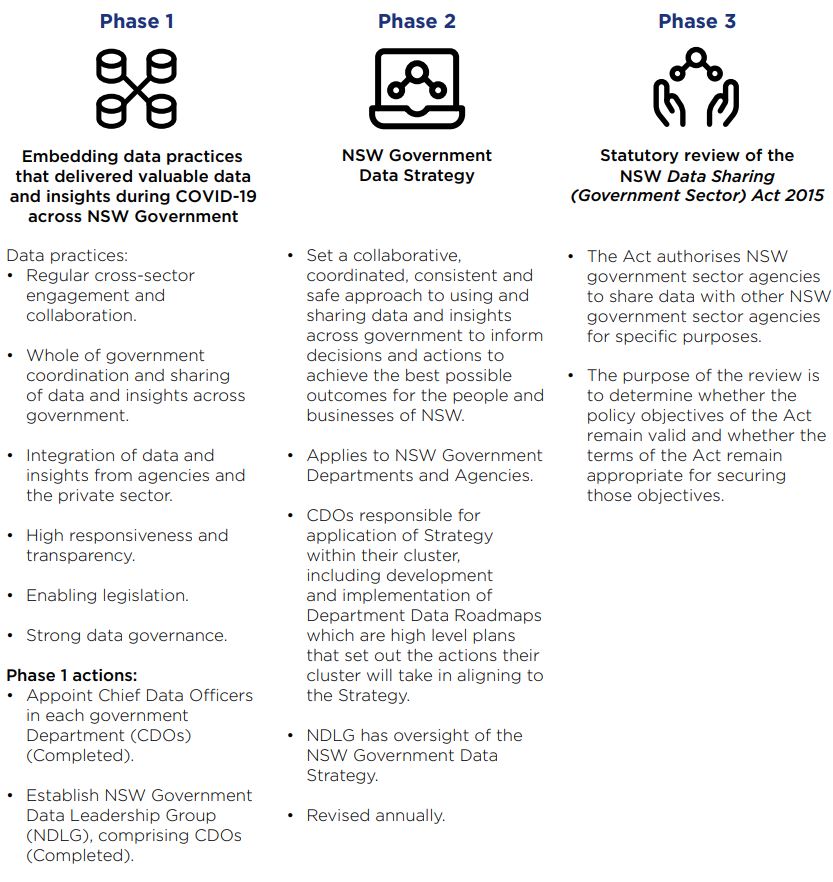 Last updated 07 Jun 2021