NSW Health is developing a Data Literacy Capability Framework which enables better decisions, improved use of data, enhanced capability and strengthened data culture. The Framework will involve three key components:
Developing role descriptions;
Assessing data literacy capabilities; and
Providing tailored training.
The Framework is built around 7 capability domains, including practicing good governance, communicating insights and contributing to a data culture.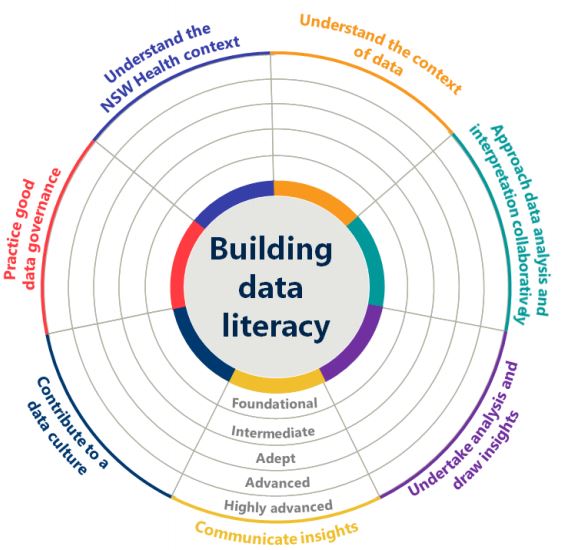 Last updated 07 Jun 2021