Data Quality Reporting Tool
The purpose of the Data Quality Reporting Tool is to create a Data Quality Statement. This provides a description of the characteristics of your data.
A data quality statement is very valuable because it helps users of your data:
decide whether your data will be fit for their specific purpose 

understand how the data could be used

know whether it can be compared with other, similar data.
All NSW government data that is released and shared should be supported by a Data Quality Statement, to help your data users make an informed decision about their data use.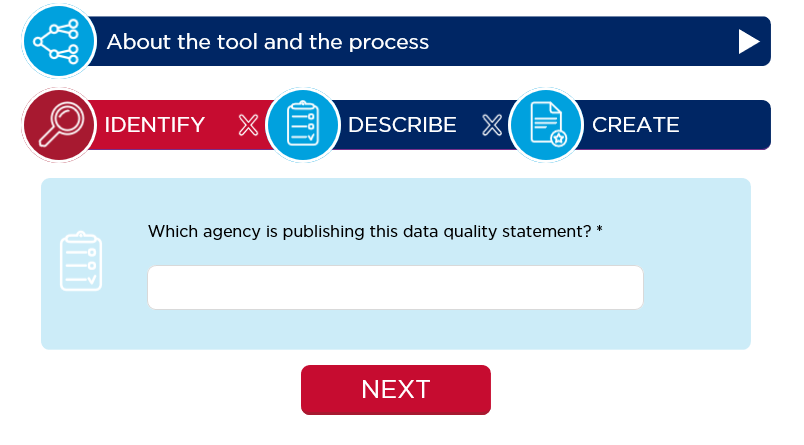 The code for the Data Quality Reporting Tool is available via GitHub at: 
https://github.com/digitalnsw/data-quality-tool
Last updated: 18 February 2020