The NSW Department of Customer Service recently held the third Data Champions Network meeting – a quarterly meeting that brings together leaders across NSW government who are passionate about unlocking the value of data within their agencies.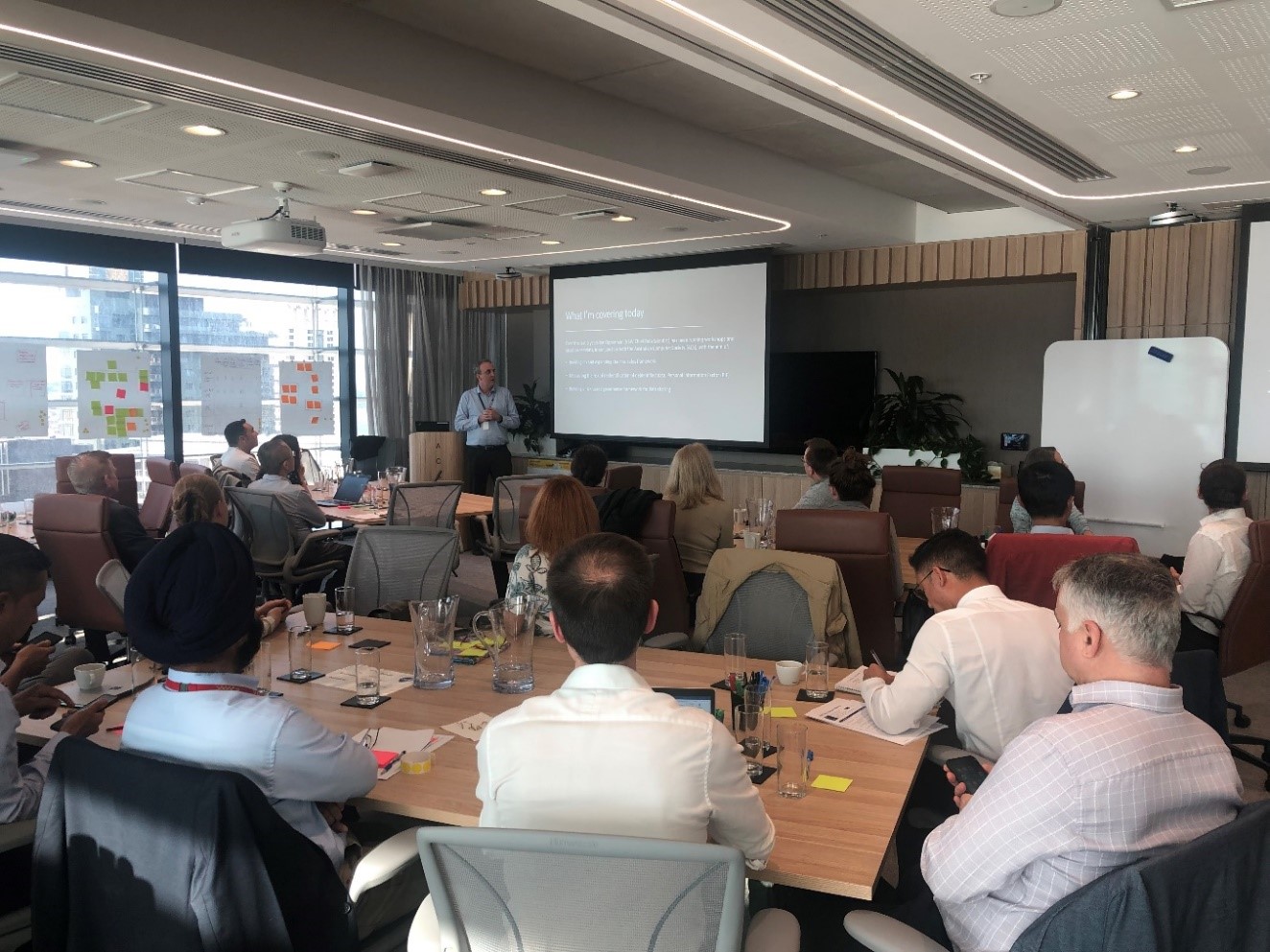 A total of 46 data champions assembled for the meeting, eager to hear from subject matter experts, find out about data-related developments across government, and network with their peers. Topics covered were:
Right to Know Week & information access resources 
Angela Diamond, Manager Communication and Corporate Affairs at the Information and Privacy Commission (IPC), gave an overview of the IPC, spoke about Right to Know Week, and gave a snapshot of key resources the IPC has developed to assist agencies navigate complex privacy and information access matters. Of particular interest was the Information Governance Self-assessment Tool that enables agencies to assess compliance against key information access requirements.
NSW Government Data Governance Toolkit 
Dr Tony Bertoia and Alex Peattie from the Data Analytics Centre (DAC) gave an overview of the prototype NSW Data Governance Toolkit. The Toolkit aims to help agencies strengthen their data maturity by providing them with practical, best practice guidance on how to design a successful data governance program.
A key focus of their discussion was around data governance roles. Tony explained that while agencies tend to agree that well-defined roles are the bedrock of any successful data governance program, data roles are often assigned different titles across agencies, which makes communicating and sharing data challenging. 
Alex led a small group exercise, challenging data champions to create a visual representation of data roles. The exercise proved to be an innovative and fun way for data champions to unpack the challenges around standardising data governance roles and brainstorm opportunities to create more consistent data functions across government. The outputs from this exercise are currently being incorporated into the next iteration of the Toolkit.
The Five Safes and privacy preserving data sharing 
Shaun Murphy, Data Governance Manager for the DAC, gave an overview of the Five Safes – a framework for managing disclosure risk which has now been adopted by the DAC, Australian Bureau of Statistics, and several other authoritative data bodies internationally. 
Shaun presented on the work of the NSW Chief Data Scientist, Ian Oppermann, and the Australian Computer Society, on expanding the Five Safes and developing an algorithm for measuring data privacy risk.
To wrap-up, Shaun presented on the risk-based framework the DAC is building to ensure appropriate governance of data projects. By assessing the overall sensitivity of the project and the privacy risk in the data, the framework assigns appropriate access controls. There are 16 control sets that can be applied which, as illustrated in the figure below, all vary depending on the sensitivity of the project and the data being shared.