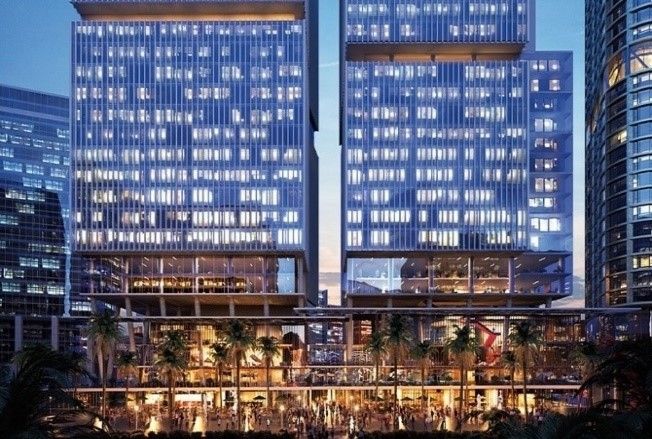 The Infrastructure Data Management Framework (IDMF) - Recommendation 27 of the NSW State Infrastructure Strategy (SIS) 2018-2038 - aims to implement an integrated approach for the management of infrastructure data across NSW Government, guiding the use of structured infrastructure information and data to enable better decision making at all stages of the infrastructure asset lifecycle.
Recommendation 27: Infrastructure NSW recommends that by the end of 2020 the Department of Finance, Services and Innovation develop and implement an Infrastructure Data Management Framework that incorporates access to open data, is searchable in real time and is spatially enabled to support market innovation and smart asset management with sector infrastructure experts.
Current Situation
The NSW Government currently manages infrastructure assets worth more than $300 billion. Over the past 7 years, the Government has invested more than $111 billion in building infrastructure to improve the lives of the people of NSW1. In 2016-17, expenditure on asset management was $4.1 billion – a figure that is expected to increase due to the growth and age of assets2. Using technology (and data) to help optimise the management and operations of infrastructure assets will be critical.
The NSW Government continues to invest significant resources across the asset lifecycle of state infrastructure, with an additional $93 billion of NSW government capital expenditure planned over the next 4 years4, with a similar pipeline well beyond this timeframe. Any efficiencies generated through enhanced management of infrastructure data whether during strategic planning, planning and delivery of new projects, across program portfolios, or in state-wide asset management including operations and maintenance will provide significant savings.
The IDMF is also a key enabler of the SIS strategic directions and several key infrastructure recommendations, including:
Recommendation 15 – Introduce a revised Asset Management Policy;
Recommendation 16 – Treasury to update requirements for Asset Management Plans;
Recommendation 28 - Develop a Data Infrastructure Ecosystem, starting with the Foundation Spatial Data Framework;
Recommendation 30 - Develop a Smart Cities Strategy and program business case;
Recommendation 31 - Develop a policy framework to guide investment in IoT and connected infrastructure; and
Recommendation 32 - Develop a policy and requirements for Smart Technology to be embedded in new and upgraded infrastructure.
In 2018 the NSW Information Management Framework (IMF) was released as part of Digital.NSW, outlining a shared direction for information management in the NSW Government. However, the IMF needs extension to provide sufficiently detailed guidance to support the management of information and data relating to state infrastructure, which includes information and data related to assets such as utilities (e.g. energy and water), transport (e.g. land and water), communications, and the built environment.
It is widely recognised that infrastructure data has become an important part of state infrastructure and must be managed better to improve the benefits from the data and assets, i.e. to achieve the best effect the data must be managed as an asset in its own right. The current lack of specific guidance on infrastructure data and information management results in the ineffective capture, sharing and reuse of asset related data by NSW Government agencies and departments across the asset lifecycle.
One of the outcomes of Recommendation 28 is a proof of concept of a NSW Digital Twin. Digital twin models help to organise data by collating it into interoperable formats so that it can be used to optimise infrastructure planning, delivery and use. The NSW data portal, underpinning the NSW Digital Twin, can also share this data, with defined levels of access, to inform better decisions about which future infrastructure to build and how to manage current and future infrastructure.
More effective management of infrastructure data and information also leads to enhanced project quality and productivity, reduction in variations and delays, improved scheduling and better communication. The implementation of a more coordinated digitally enabled, standards-based approach to underground utilities has already generated benefits for Transport for NSW.
Proposed Approach
The NSW IDMF will be complementary to the existing NSW IMF, but will provide an infrastructure specific standards-based approach for NSW agencies to implement better information and data practices and governance for infrastructure assets.
The IDMF is proposed to be a set of standards, policies, guidelines and procedures supporting infrastructure by ensuring that infrastructure data and information is managed in a consistent, structured and secure manner. Initial components of the IDMF will include:
Govern

Collect

Organise

Secure

Use

Share

Maintain

Policy
Principles
Responsibility and Accountability
ICT Guidelines

Standards
Procurement Guidelines

Spatial Guidelines
Business Case / Benefits Guidelines

Data Portal Guidelines
Digital Twin Guidelines

Transition Guidelines
Data risk assessment
The IDMF will leverage other NSW policies and frameworks whilst ensuring a standalone narrative is developed to support easy stakeholder uptake and use. Where relevant, the IDMF will adopt International, Australian or NSW standards for infrastructure asset classification, file formats, metadata, smart cities, building information modelling and spatial data.
Key challenges in developing and implementing the IDMF include:
The framework needs to be applicable to all stakeholders and infrastructure assets (and works for both vertical and linear assets), while providing sufficient detail to inform management of infrastructure data and information;
With the increased ability to share information it is important to come up with standards that include how to assess data quality and not just provide guidance on classification and formats; and
Greater sharing inevitably involves greater integration, which means changes to how agencies and industry work together, including making sure that contractual arrangements support the outcomes required.
Recognising these risks, the IDMF will provide a framework, including agreed principles for infrastructure data management, common processes and classification of infrastructure data, standardised file format specifications, and common conditions of contract for data. Key outcomes expected following adoption of the IDMF include:
Reduction in time from project planning to construction phases while increasing data quality, including handover to operations and maintenance phase;
Reduction in the cost of infrastructure construction and maintenance data, information and documentation; and
Improved risk management processes during construction, operations and maintenance phases thereby managing both the operational and economic impact to the state of poor infrastructure performance.
Proposed Timeframes
The IDMF development team is working towards the following high-level milestones:
November 2019 – Initial set of data standards, classification and formats for data interchange and access (including licensing);
January 2020 – Initial set of draft framework documents available for consultation;
July 2020 - Consultation complete and final draft IDMF (including core components) released for review; and
September 2020 – Publish IDMF (including associated registers and common components).
Following the release in September 2020 a level of support will continue to be provided to assist agencies with the adoption and implementation of the framework's components, noting that the IDMF is not static and will continue to develop over time.
Conclusion
Without coordination and collaboration on data across NSW Government, agencies, operators, maintainers, regulators and users will not be able to realise the benefits that could be achieved from infrastructure data and the application of data.
The IDMF will support better asset data for NSW infrastructure, including providing better data for the development of agency specific digital twins (as well as the NSW Digital Twin) and the development of smart cities and places in NSW. State wide adoption of the IDMF will also benefit whole of government resilience, particularly when it comes to critical infrastructure.
For further information or to participate in the development process, please email datansw@customerservice.nsw.gov.au with the subject title IDMF. A discussion forum is also available on the Forum section of this website.