Clusters / agencies should understand what information is required about their infrastructure assets to support the organisation's strategic objectives. These requirements are typically identified through a combination of decisions that are driven by both internal and external business objectives and requirements.
The data and information required throughout the asset lifecycle (e.g. Data and Information Requirements) must be determined by the Agency for each stage of the asset lifecycle. Information is typically required to support governance, operational and asset related decisions. The data and information are used to assess performance against the organisation's objectives and to assist in lifecycle decision-making.
The agency must be able to clearly define what information is required as information deliverables, so that these requirements can be communicated to other stakeholders and suppliers / delivery partners.
Information models, which generate the data and information deliverables, are typically defined against the agency's information requirements. As per ISO 19650 Part 133 the relationship between information requirements and information models are outlined below: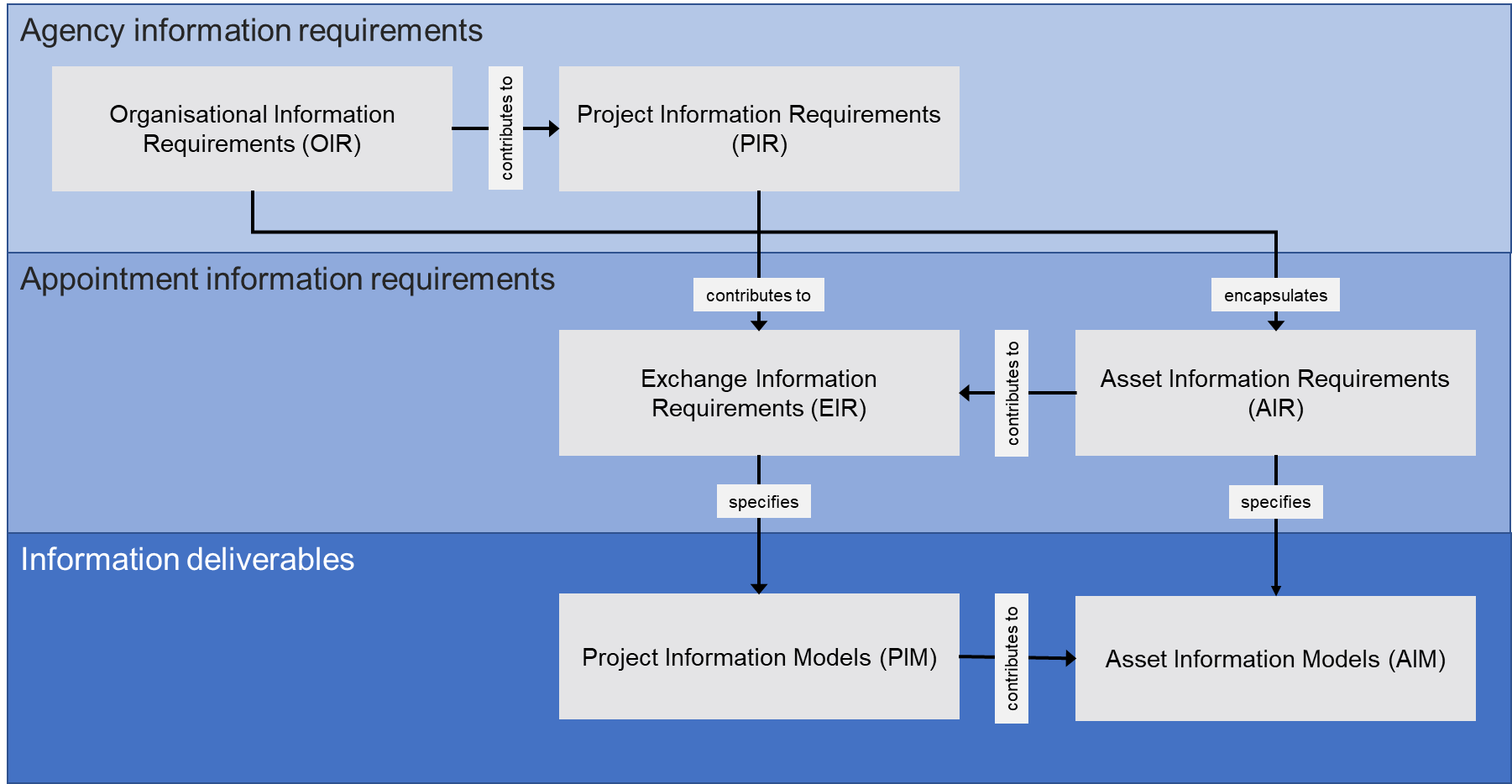 In the context of infrastructure, information requirements can be defined as those data elements that need to be collected and analysed to provide the intelligence required about the infrastructure and its performance. The level of detail of data (geometrical and non-geometrical) and documentation also increases across the different stages of the asset lifecycle as illustrated in